4 km Openwater Swim Challenge in aid of the RNLI
NOTE: THERE WILL BE NO SALTEES SWIM IN 2023 UNFORTUNATELY. HOPEFULLY, IT WILL GO AHEAD IN 2024. WATCH THIS SPACE 🙂
This challenge swim raises funds for the hard-working, dedicated RNLI. Thank you to all the swimmers and supporters who have helped raise funds for the RNLI. If anybody wishes to donate to the RNLI, please check out their website here. 
Swimmers will be taken by boat to the edge of the Little Saltees Island and they will swim approx 4 km to land on the little strand beside Kilmore Village, Co. Wexford. Swimmers will be swimming in open water between the Saltees Island and Kilmore Quay and may therefore be exposed to winds and the impact of stronger tidal flows.

The Saltees Swim can be a difficult swim to complete therefore swimmers should exercise caution before entering. We recommend all participants train sufficiently in advance. Swimmers can wear wetsuits if they so wish.
Swimmers must be aged 18 years or over on the day of the swim and be active members of
Swim Ireland
. Every swimmer who participates must be an experienced open-water swimmer and must be capable of swimming 3 km front crawl in 1.5 hours or under. If you have any doubts, please contact us before registering.
Accompanying Kayak/Kayaker
We will have a number of kayakers in the water on the day.
However if you would like a kayaker to accompany you for the entire swim, you must provide your own kayaker and let the organisers know in advance.
8:30 a.m.: Kayak and Stewards Briefing (RNLI STATION)
9:45 a.m.: Swimmers Briefing (RNLI STATION)
10:10 a.m.: make way to pier for count onto the boat and leave for island
10:40 a.m.: mass start in water from edge of Little Saltee island
RNLI Station (below)
Please note that times are approximate.
Please make sure you arrive and check-in with us early on the day, otherwise the boat may leave without you!
The boat trip across to the island takes approximately 20 minutes, so please come prepared with some warm clothes for those not wearing wetsuits.  Please use the bag given to you at check-in to store your clothes before exiting the boat at the island.  These bags will be brought back to port and will be waiting for you on arrival at the Strand.
As you are all aware, this is a deep water swim so it is likely colder than what you are used to. There is no differentiation between wetsuit and non-wetsuit swimmers for this reason. Should you have any sort of reactions to jellyfish stings, please make us aware of these when checking in. Hopefully, they'll stay well clear.
Please note that there will be a cut-off time after approx. 2 hours. If you are not back to/reasonably close to the finish point (the Strand) at approx. 1 p.m., you may be asked to get onto one of the safety boats. Should a boatman/safety crew member ask you to get out of the water and onto one of the safety boats (for whatever reason), you must promptly obey.
At the finish point of the swim (the Strand), there will be club members there to show you back to the RNLI station where you can heat up, have a shower (if you wish) and have some yummy refreshments … as well as the bit of craic after the swim!
As you know the swim is weather-permitting, so we will be keeping an eager eye on the weather over the next few days. We will make a decision on Friday and we'll send an email update to all registered swimmers then.
Everything is close by and convenient!
The carpark, public toilets, meet-up point, registration area, boat launch area and landing beach are all within walking distance of each other. There is also a children's playground near the carpark.
What to bring for the Swim
Make sure that you bring warm clothes to wear for the boat ride to Saltee Little Island.
There will be a bright-coloured swim cap in the goodie-bag provided at check-in.
If you do not have a bright-coloured cap, please wear the one provided as it'll make it much easier to see you in the water.
There will be refreshments afterward. If you would like to check out one of the local restaurants etc. afterward, here's a list for you:
Saltees Chipper
 (fab fish n' chips!) … right across the road from the boat launch area.
Everything is within easy reach!
Our goodie-bags will include a swim hat and T-shirt as well as other goodies .. sweet 🙂
2018 Swim was unfortunately cancelled due to rough weather conditions.
€1,973.50 was raised and presented to the RNLI:)
A massive thank you again to all the swimmers & helpers who made this happen!
The swim took place on 27th August 2016  and started at 10:30 a.m. approx.  €1,840 was raised 🙂
Thank you to all the swimmers & helpers who made this happen!
Well done to the 20 swimmers who swam from the Little Saltee (Saltee Islands) to Kilmore Quay on the afternoon of Sunday, 4th August 2013. The swimmers were: Denise, Tony, Sandra, Amanda, PJ, Richie, Saskia, Colin, Peter, James, Enda, Maeve, Dave, Cecile, Hans, Heike, Joan, Neal, Paul and Eamonn.
Colman and Pat did part of the swim. (Pat did the full swim later on in the month (26th Aug)).
We were very very lucky with the weather considering it was blustery the day before. Visibility also was not a problem with the day gradually getting brighter and clearer.
About 12:15 p.m., the group of swimmers gathered by the pier for some photos for the Wexford newspapers. The swimmers were then split up into different boats and the boats, with the kayakers and kayaks on board, ferried the swimmers to the Little Saltee Island. We had a staggered start, with a total gap of about 25 mins between the first boat and the last boat. The swimmers clustered together into six separate groups and were guided back to Kilmore Quay by 1 or 2 kayaks with the safety boats trailing behind.
Group 1 – Heike Coners, Joan Kelly, Amanda Bridges
Group 2 – Denise Underwood, Tony Brazil, Sandra Goldsmith
Group 3 – Colin Wilson, Peter Bolger, James O'Connor
Group 4 – PJ Sinnott, Richie Bridges, Saskia Dodebier
Group 5 – David Carley, Cecile Lambert, Enda Sinnott(skins), Maeve Carey (skins)
Group 6 – Neal O'Grady, Paul Fallon, Eamonn Colfer (skins), Hans Gosen
The water had a gentle wave that did not hamper swimming and it was a matter of putting the head down and swimming approx. 4 km back to land. The average swim time was about 1 hr 15 mins.
A big THANK YOU to Pat and Heike for organising the swim, to the RNLI, Slaney Search & Rescue, the other boats, crew, kayakers and our land-support team. Without your support, the swim would not have been possible. 
Thank you also to all the people who lined the pier walls and the beach and cheered us in welcoming us back to land. It was great to have that energy and celebration after the hour plus of swimming.
Thanks also to the ladies at the RNLI station who kindly gave the swimmers tea, coffee and sandwiches afterwards. 

Well done to the swimmers for raising €2,700 for the RNLI & doing the 4 km swim from the Saltees.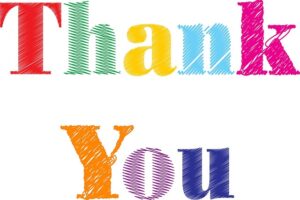 Thanks to the RNLI, other boatsmen, crew, kayakers and land support and all swimmers in helping to raise funds each year. We really appreciate your input and absolutely love seeing swimmers and supporters return again and again to participate. Thank you!